Creating a suppression list or blacklist
We don't offer a global suppression or blacklist. Instead, we recommend importing your suppressed contacts into your list as 'unsubscribed':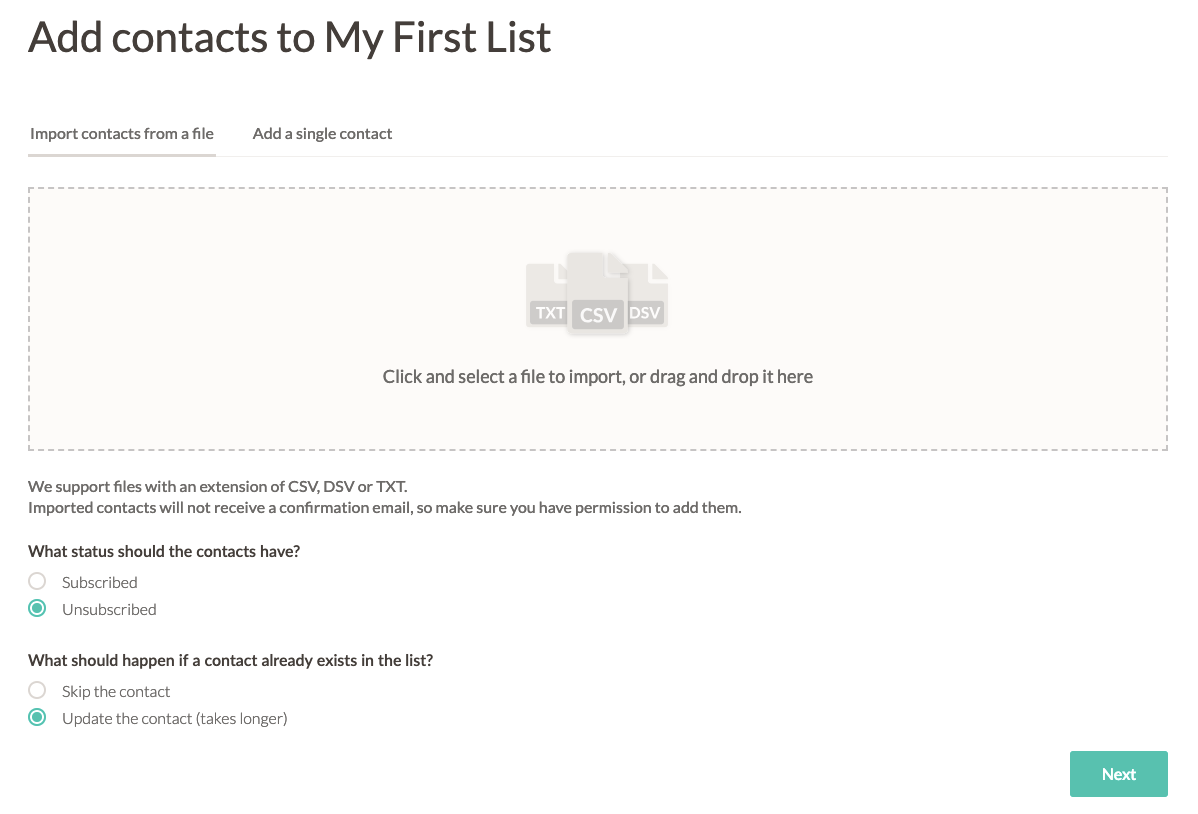 This will prevent those contacts from being re-subscribed if they are inadvertently imported into your list in the future.
If you ever need to override this, just check 'Update existing contacts'.