'Preview' text in a campaign
The preview text is the short summary text that follows the subject line when an email is viewed in the inbox.

Most mobile and desktop email clients now provide them to give you a clue what an email contains before you open it. Here's an example in the Gmail app: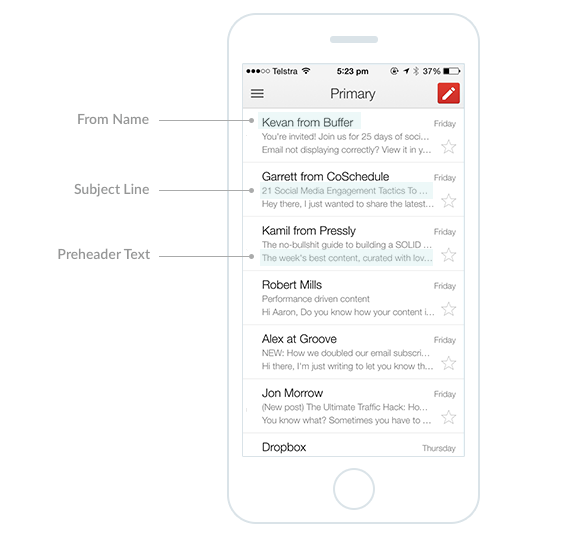 Adding preview text

When building a campaign you can add your preview text below the sender details.