How to move contacts between lists
If you'd like to move X no. of subscribers from List 1 to List 2, you'd have to do that manually.
Select all the subscribers you wish to move from List 1 to List 2 and export them.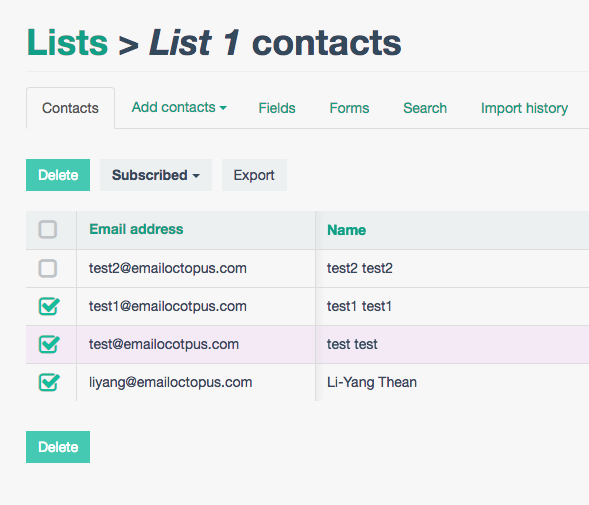 Re-import them into List 2.

Since our lists are treated independently, the contacts which you've just imported to List 2 will still continue to exist in List 1. To avoid duplication, you can either delete or unsubscribe them from List 1.

To bulk unsubscribe from List 1, go to "Add contacts", click on "Import contacts", and then select Unsubscribed and Update existing contacts. Finally, click and select the list of contacts which you've just uploaded to List 2 and click on Next.