How to send a second campaign to those who didn't open your initial email (unopens)
If you wish to send a second campaign to the group of subscribers who didn't open your initial email send, you will have to do that manually. This is because segmentation does not yet support segments on user open/click data, we're currently working on that with a view to supporting that in the coming months.
Step 1:

Go to the Reports, find your initial campaign and select "View opened" in the Activity dropdown, and export that list of contacts.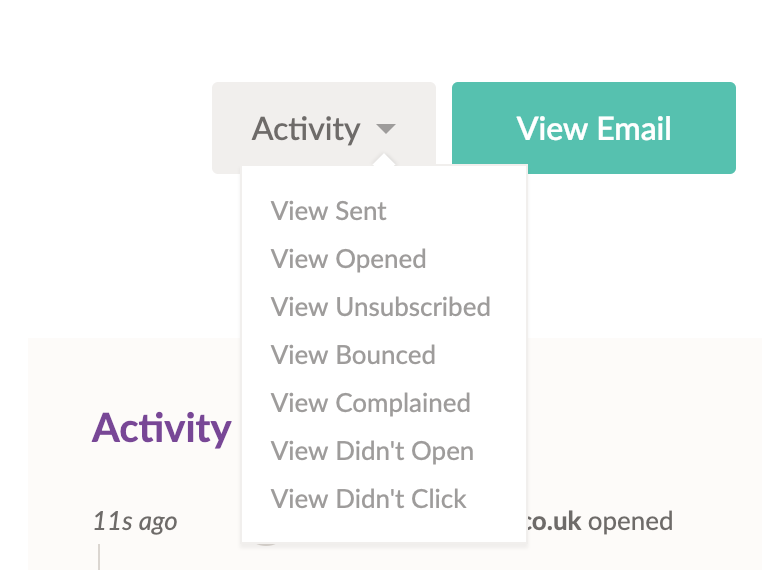 Step 2:

Visit the Lists page and view the list you sent your campaign to. Click Add Contacts, and import those contacts into your existing list. Selecting the "Update contacts option".
Step 3:

During the import process, create a new custom field called "Opened last campaign" for the column containing the text "Contact subscribed". Continue the import.
Step 4:
Create or duplicate your new campaign. During the campaign creation process, send to a segment of your list and create a segment with the following options in order to send to anyone who didn't open the last campaign.
Step 5:
Once your campaign is sent, delete the custom field named "Opened last campaign". And then follow this process again from Step One should you need to send another campaign!
We plan to add segmentation by open/click data in late 2020/early 2021 to make this process significantly easier.