Adding new fields
If you want to personalise your campaigns more, you likely will want to add additional fields. Additional fields are widely used to store information on a subscriber, such as their address, phone number or age.
New fields can be added via the list screen, which can be found by clicking the Fields tab on your list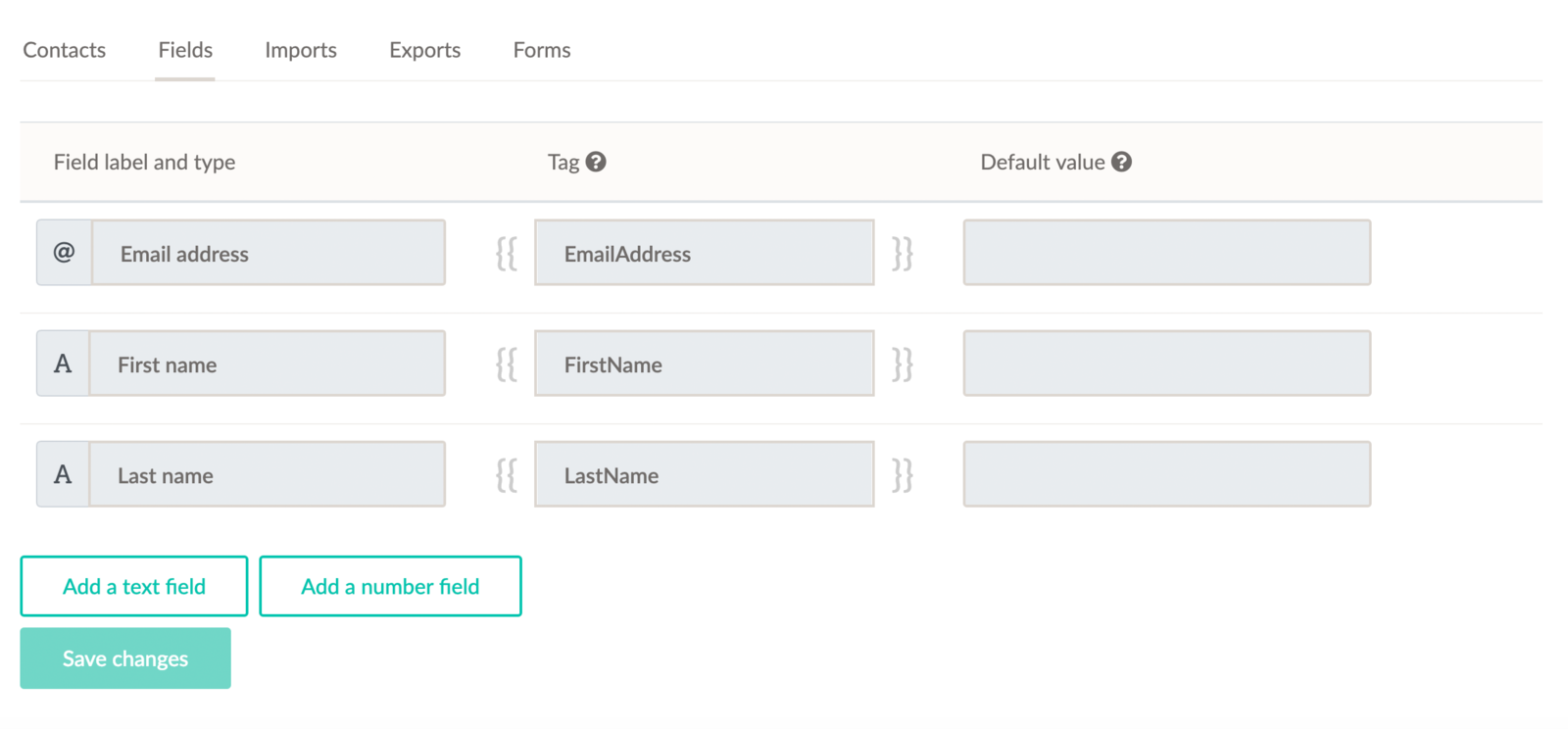 You can add text or number fields. Number fields can only contain numbers. Text fields can hold any data as a string, so if you're storing telephone numbers this is likely the preferred option.

You may add up to 8 of your own fields, making the total fields stored 10 including First and Last name.
The default value is the text which is used by default if a field is referenced but doesn't exist for a contact.