Re-confirming subscribers
If your list has a lot of old email addresses which rarely open emails or you can't prove that you have permission to email, then you may want to reconfirm the list within EmailOctopus. These steps below will run you through how to do that.
Use one of our 're-confirm' email templates, which can be found in your account, to send a campaign to all your subscribers who you do not have evidence of permission to contact. Edit the copy on the buttons and within the email itself, so you're happy, but don't add too much more content, it'll just distract from the primary action. Send the email.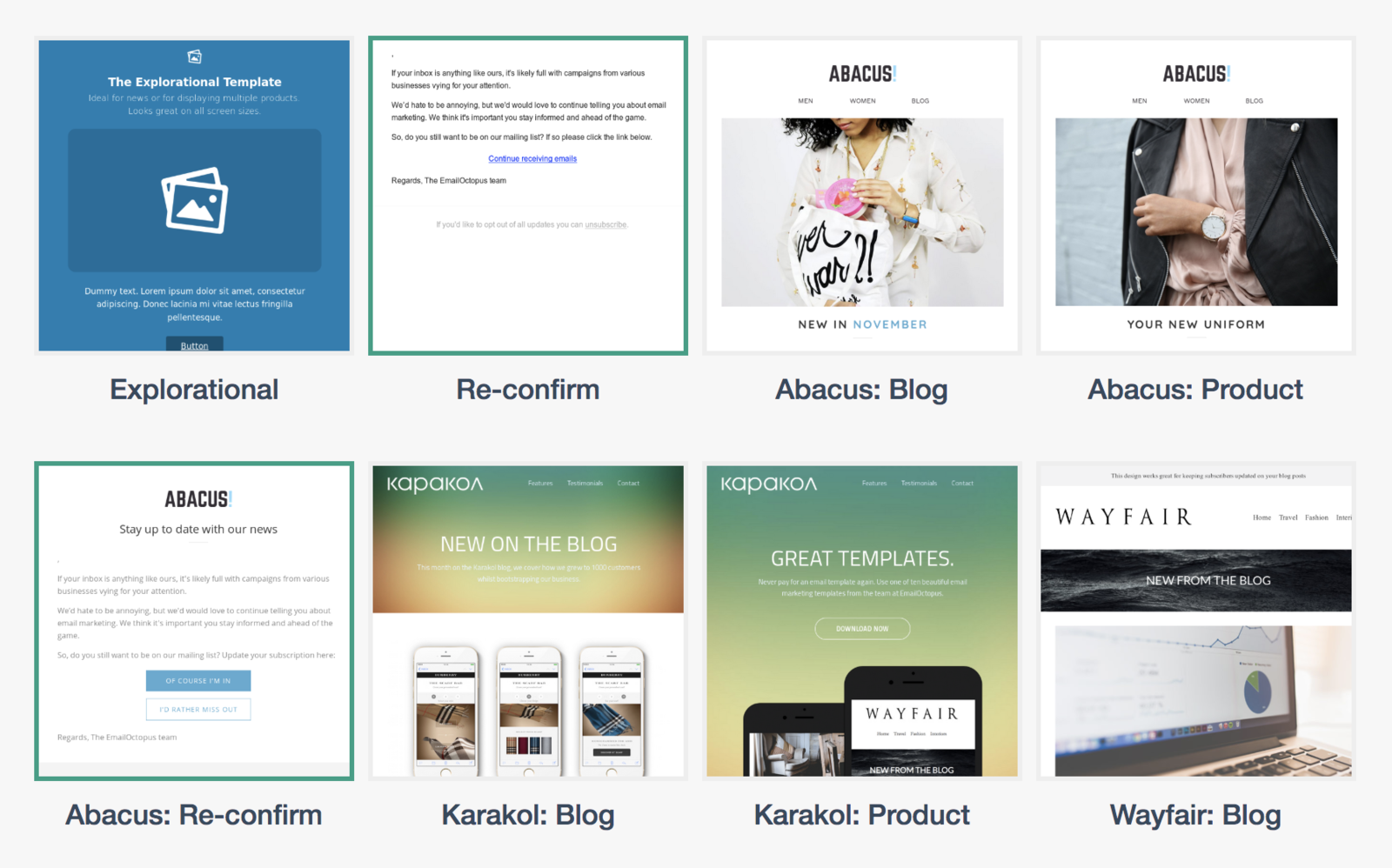 The users who click to re-confirm will be considered both subscribed and double opted-in. We'll store the IP address and time in which they confirmed their subscription, this information is available both in your list exports and when editing a contact.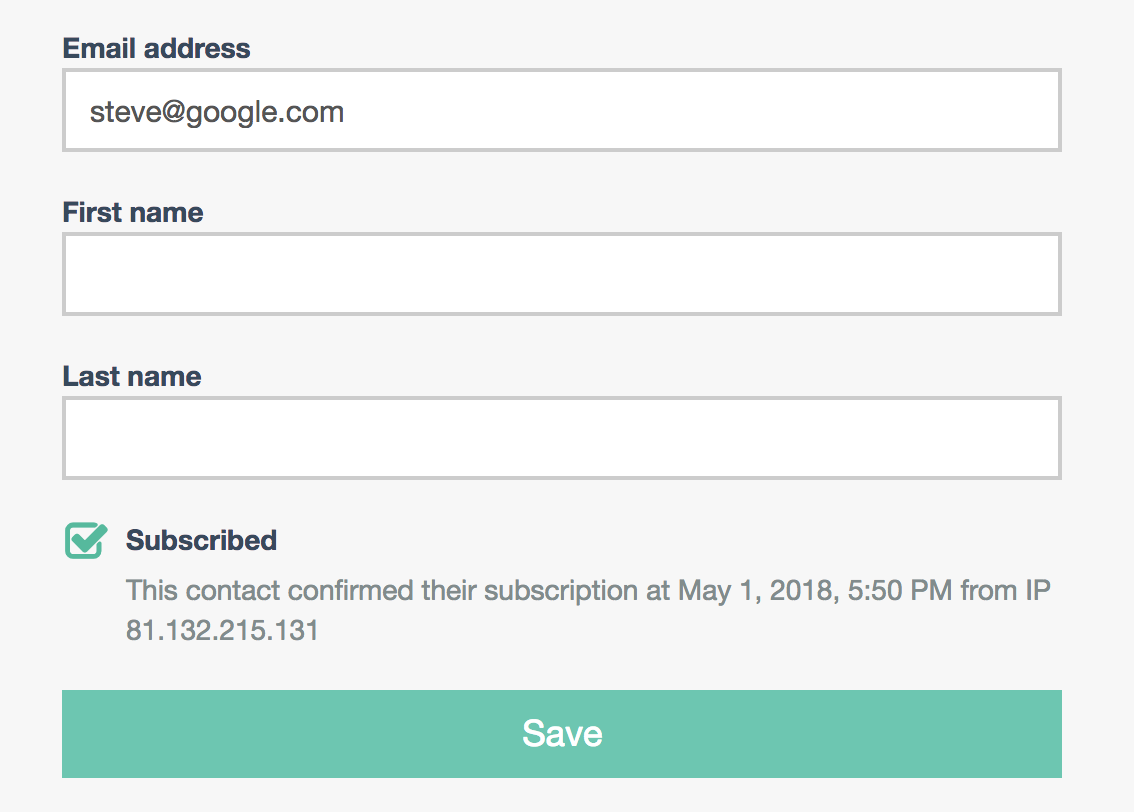 You may wish to try repeating this process a further time, to maximise the chances of users re-confirming their subscription. Export your Subscribed list of contacts and in Excel or Google Sheets remove any users who have already got a Double Opt-In time set, they have already confirmed their subscription.

You can re-import the users who have not re-confirmed their subscription to a new list. And repeat steps 1 & 2.

You may to delete any users who have not confirmed subscription. We'd suggest creating a single list called GDPR compliant (or similar), where you can import all the users who have a Double Opt-In time set, and remove all other lists/contacts. You will likely want to keep a record of the Opt-In IP address by using a custom field (or by maintaining a local record) when importing the contacts back in.


My export isn't showing the fields

The export only shows the double opt-in fields if double opt-in is enabled. If you've already sent out your re-opt-in campaign, just enable double opt-in whilst you export and then disable it once the export is complete.