Setting up DKIM, SPF and DMARC
The process for setting up DKIM and SPF varies depending on whether you're using EmailOctopus or EmailOctopus Connect
Setting up DKIM and SPF
Please select the product you're using below, for the correct instructions:
EmailOctopus - Verifying a domain will set up DKIM and SPF
EmailOctopus Connect (with Amazon SES)
Setting up DMARC
Head to https://dmarc.postmarkapp.com/ to create your free account. This account will receive the daily ISP reports, which will then be sent to you on a weekly basis.
Enter your usual email address to receive your DMARC status reports.
Enter your domain in the "send reports about this domain" field. Our example was e.emailoctopus.com.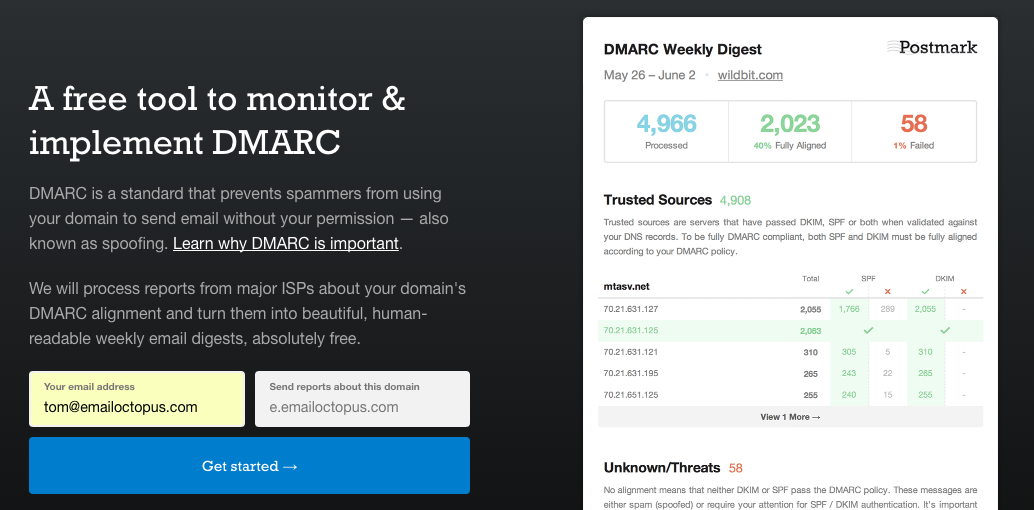 Now you should see a screen similar to this: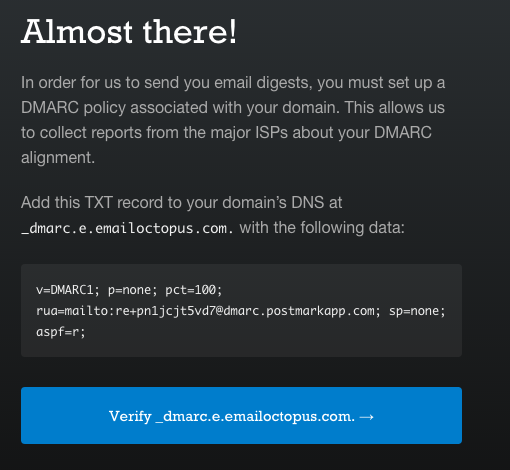 Copy the above DNS records into your DNS provider's settings, and save them.