Searching for a contact
You can use EmailOctopus to search for an individual contact within a list.
From the Contacts page, click the list you want to Search in.

Once you're viewing that list, click the Search icon in the top right, next to the Add Contacts button.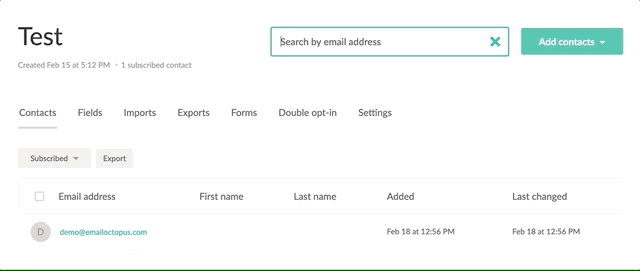 Enter the exact email address you're looking for and if the contact is available, we'll display it.
We only support the searching of exact email addresses right now. For example, you will need to search test@test.com to find the user test@test.com. Partial matches will not work.